It's a sad reality: When a natural disaster hits, it brings on more than a storm surge. Surges in cybercrime rise as well.
This year has been particularly devastating for natural disasters. Our very own Houston was hit hard by Hurricane Harvey. Florida was pummeled, causing record level flooding when Hurricane Irma made landfall. Mexico has had to endure devastation after a 7.1 earthquake. Puerto Rico is recovering from Hurricane Maria's wrath.
Although the disasters struck at various times and in various locations, one thing remains a constant. When they hit, people immediately shifted away from security mode and into survival mode.
It's this mental shift that makes hackers feel that they have an open door into your business. And it's these natural disasters that leave you even more vulnerable to their mission of stealing your most valuable assets.
Yes, it's a sad reality that cyber criminals love natural disasters. Fortunately, with a little bit of care, you can protect yourself from their malicious intent with a few simple yet powerful protective measures.
Assess your situation.
While in survival mode, take a step back and look at your current situation. Where are you most vulnerable? We're not talking about only your physical assets; we're talking about your corporate data. It's best to work with a credible cyber security company to ensure you don't miss any exposed threats.
Remediate the most vulnerable holes in your organization: your employees.
The most common way hackers gain access into your most sensitive business information is through malicious links. Often times, these links look innocent enough. They're also typically contextual around the natural disaster that just impacted your team members, making it easier for them tug at the heartstrings of the person receiving the malicious link.
While your entire organization is working hard to get back on your feet after a disaster, take a moment to warn your employees about the malicious intent of hackers. This training can save your business from experiencing more turmoil in a time when everyone is more vulnerable.
After the storm, continual training of your employees is one of your most powerful defense mechanisms against these types of crimes.
Monitor your system for signs of an attack.
No matter how hard you work to assess your risk and train your team, hacks can happen. If they do, you need to know about it and you need to act upon it. The key to swift action to prevent the theft of your most valuable information? Consistent monitoring. And one way to do this is with Windows auditing software like this one.
Natural disasters might bring out the worst in cyber criminals, but with a few protective measures, you can beat these hackers at their own game. Follow these tips to close any open doors to your business and stop an attack — before it stops you.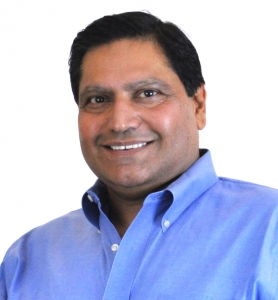 Umesh Verma is the award-winning CEO and driving force behind Blue Lance, the global provider of cybersecurity governance solutions. For more than 25 years, Blue Lance's automated software solutions have been protecting digitally managed corporate assets by assessing, remediating, and monitoring security of information systems. Call Blue Lance at 1-800-856-2586 for your 25-point credentials assessment, or get social with us on LinkedIn, Facebook, or Twitter.