25 Point Access Rights Assessment
for Active DirectoryTM
Data breaches have skyrocketed over the past few years causing immense damage to organizations. Incidents of ransomware and theft of sensitive data are so pervasive because they are extremely profitable. It is therefore vital for organizations to plan from a perspective that breaches are inevitable.
Weak credential management and excessive privileges are key factors for cyber breaches. The purpose of this 25 Point Access Rights Assessment is to build internal cyber resiliency and cyber hygiene by identifying and remediating weaknesses in Microsoft Active Directory (AD)TM policies, configurations and access rights.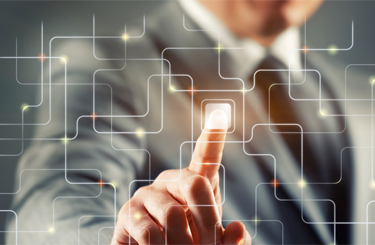 FOR MORE INFORMATION
sales@bluelance.com   +1 713 255-4800
STEP 1. A Blue Lance certified security specialist will examine and go over, in detail, with you the results from the following:

Unused active accounts and computers pose a severe risk as they can be used as backdoors for data exfiltration.

Failure to implement principals of 'least privileges' have been proven to be a major contributor to data breaches and theft of PII or PHI data.

Not implementing system policies accurately makes it difficult to enforce security standards and increases the risk of a breach.

Ensuring that these settings are configured as per organizational security policy hardens the environment against breaches and keeps unwanted visitors out.
STEP 2. A Blue Lance security specialist will suggest a remediation plan if needed.
STEP 3. The Blue Lance security specialist will hand over the 25 Point Access Rights Assessment Report and remediation plan to you for your use.
Identify excessive permissions to comply with principles of least privilege and "need to know"
Show detailed evidence of good-faith effort to address deficiencies with most compliance standards
Address IT audit and assurance requirements
Gain a crisp view of your Active Directory security readiness as related to policy configurations and standardization
Focus the efforts of employees on serving the needs of your customers/members while we assist you with hardening your environment.