ISO/IEC 27001 specifies a set of standards that assist organizations establish, implement and maintain controls for the protection of critical IT assets. These controls are used in conjunction with ISO/IEC 27002 to establish standards for maintaining and continually improving an information security management system. Our team of compliance consultants has extensive experience in assessing, base-lining, facilitating, and making recommendation against the ISO 27002:2013 framework for organizations of any size.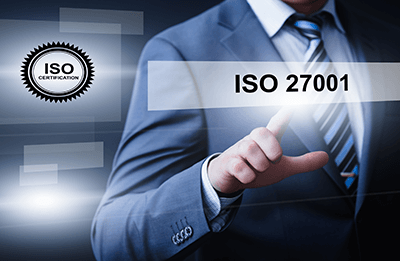 Create an overview of your ISO 27001/27002 risk profile and review your current policies, processes, and procedures related to ISO 27001/27002 compliance.
Conduct an assessment of your current performance in line with the ISO 27001/27002 framework and your risk profile then identify the vulnerabilities, both organizational and technological.
Make recommendations for improvement of your control environment in line with the ISO 27001 framework and develop a practice-based protection strategy and risk mitigation plan to support the organization's mission and priorities.
Assess your current ISO 27001/27002 compliance training.
Assess by line functions and internal audit your current level of ISO 27001/27002 compliance monitoring.
Your review procedures will closely resemble those used by the audit community.
We will create a report that identifies gaps in your organization's compliance with the ISO 27001/27002 standard.
Our compliance professionals work with your team to find solutions to compliance problems.
Your employees can focus on serving the needs of your customers/members while we take care of your compliance.
An ISO 27001/27002 risk profile report describing the risks that the organization has identified.
An ISO 27001/27002 gap analysis and recommendations.
Recommendations for inclusion or exclusion of control processes.
A complete review of policies and procedures against the requirements of ISO 27001/27002.