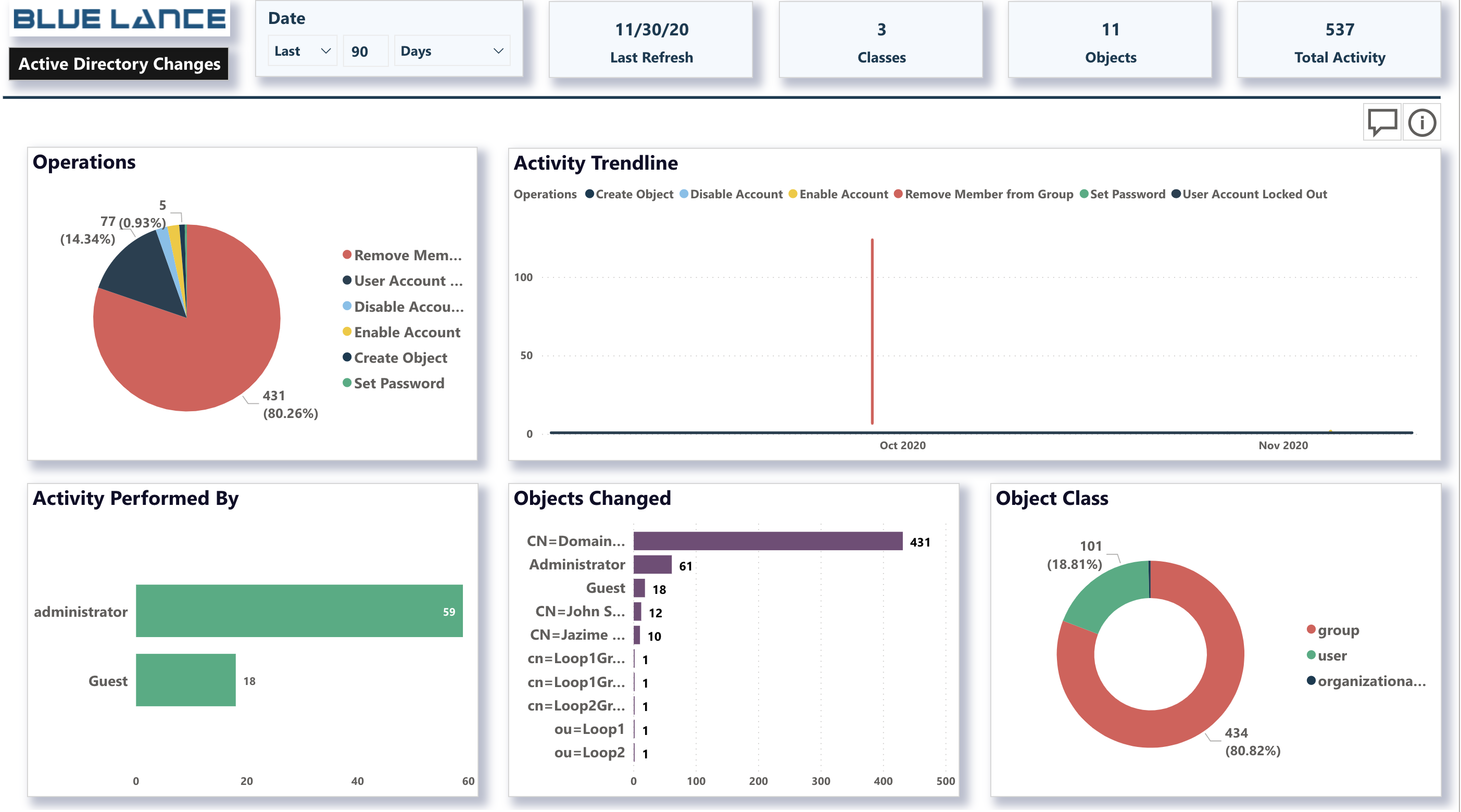 The LT Auditor+ Best Practices Active Directory Activity panel displays key Active Directory changes that have occurred allowing for quick analysis and investigation. Monitoring changes in Active Directory is critical to ensure that these changes are authorized and are not malicious or mistakes.
Operations – Pie chart of all Active Directory operations captured with LT Auditor+ for specified time period. Clicking on a specific operation will update the sub-panel with all activity for that specific operation. Right-click and click 'Details' to view a detailed report for specified operation as shown below.

Activity Trend line – Trend line of activity occurring over specified time frame.

Activity Performed By – Bar chart of Users performing Active Directory activity. Right-click->Details to view report on user activity.
Objects Changed – Chart of Active Directory objects changed.

Object Class – Class of objects changed.