Privileged Groups Membership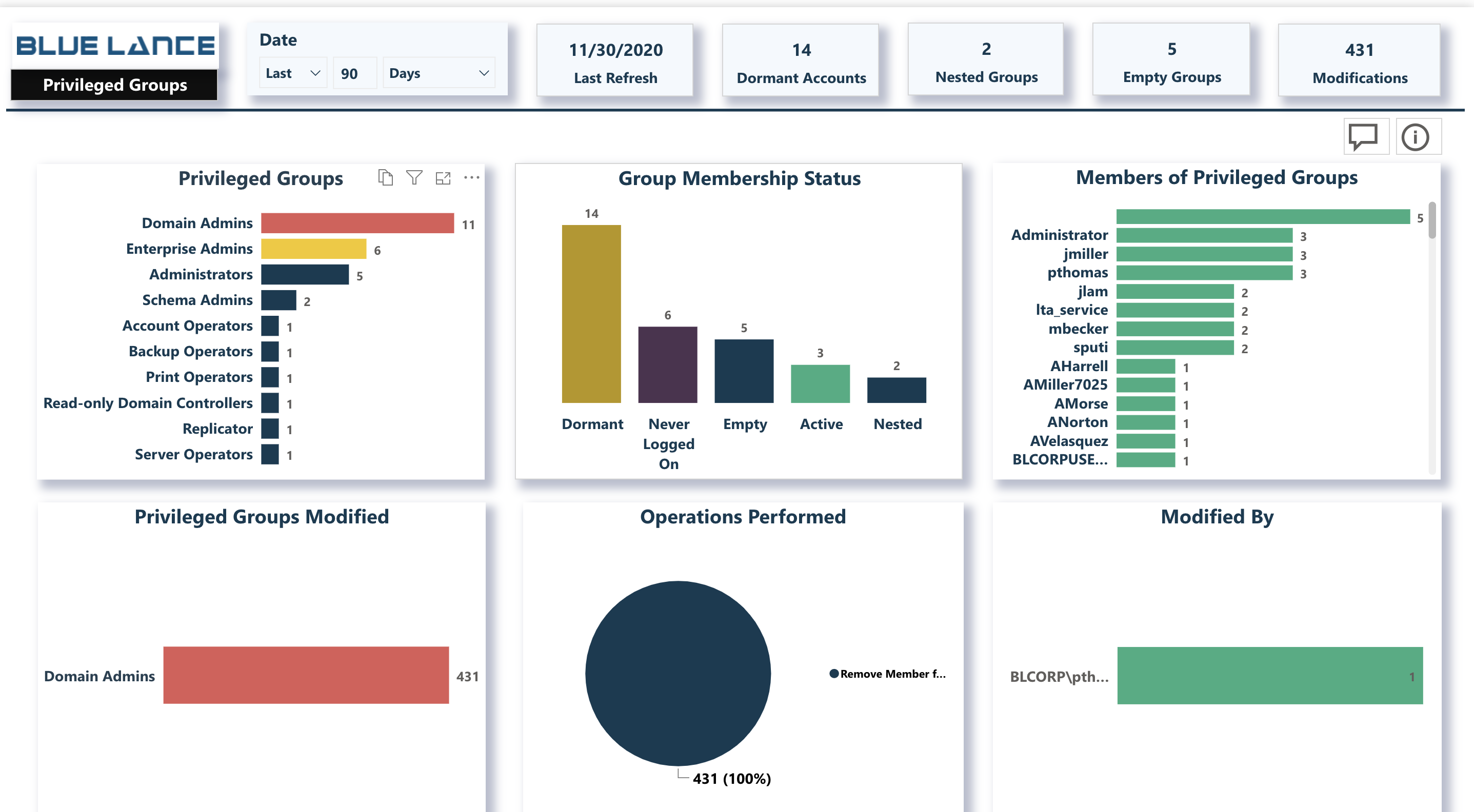 The Privileged Groups sub panel displays information on all privileged group members. By default, privileged members are protected groups in Active Directory, however other important groups can be included into this list if required. This panel also displays modifications made to these groups within the specified time frame.
Privileged Groups – Bar chart of all Privileged Groups. Clicking on a specific group will update the sub-panel with all activity for that specific group. Right-click on any group and drill down to get details of group membership.

Group Membership Status – Displays status on all current group members such as
Active accounts, Dormant accounts, Never Logged On accounts, Empty and Nested groups.

Members of Privileged Groups – Bar chart of all members of privileged groups. Click on a member to view privileged groups associated with that member or right click and drill to a detailed report for that member.
Privileged Groups Modified – Privileged groups that have modified. Right click on a group and drill down to view details of changes made to the group.

Operations Performed – Operations performed on privileged groups.

Modified By – Bar chart of users that have modified privileged groups. These modifications could be changes to group membership or permissions.