It's everywhere in the news: Russia has been blamed for meddling with the 2016 American presidential election.
Reactions are all over the place too. Trump calls the accusation "ridiculous." Cyber experts say direct hacking of voting booths is "unlikely." They point out the decentralized design in which booths aren't connected to the Internet or each even other. Still, the U.S. government says it's "confident" that Russia has meddled in some ways to influence results.
Amid the noise, experts say the public's reaction to these accusations is what matters most. Even if the rumors aren't true, Americans' faith in election results could be undermined.
This is about public perception. And this should matter to every business leader because we're all in the business of preserving trust.
How can we as business leaders prevent cyber doubt from creeping into our own organizations?
As our teams prepare for 2017, we must A-R-M ourselves with a three-step approach to cybersecurity.
Assessment
Employ a reputable cybersecurity firm to review your company's current standing. They'll compare your policies, processes, and procedures with industry and compliance standards. They'll scan your network for vulnerabilities and rank them by severity. And with this overview, they'll provide recommendations for remediation.
Remediation
This is where change happens. A cyber firm will leverage your assessment to define and implement a custom plan of action. They'll configure settings and add encryption to keep out unwanted visitors. They'll establish controls to ensure that privileged information can only be accessed by the right people. They'll identify shady vendors and seal back doors. Ultimately, they'll improve your corporate defenses and security posture.
Monitoring
This approach is only complete with ongoing accountability. A cybersecurity firm will wield a proper audit log and ethical hacking techniques to constantly monitor and validate that your network is secure from tampering.
This phased methodology is critical for helping your company stand firm against cyberattacks. Protect yourself with the A-R-M approach to prevent cybersecurity breaches – and preserve trust in your company.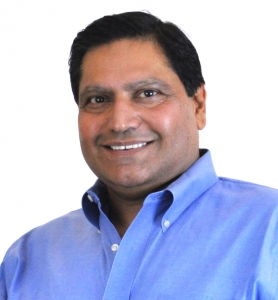 Umesh Verma is the award-winning CEO and driving force behind Blue Lance, the global provider of cybersecurity governance solutions. For more than 25 years, Blue Lance's automated software solutions have been protecting digitally managed corporate assets by assessing, remediating, and monitoring security of information systems. Call Blue Lance at 1-800-856-2586 for your 25-point credentials assessment, or get social with us on LinkedIn, Facebook, or Twitter.