Over the last eight weeks, Blue Lance has told the story of a cyberheist featuring a business just like yours. It's a tale of crime, deception, suspense and discovery. As our story rushes toward conclusion, we want to remind you, without question, of why we do what we do.
Blue Lance aims to minimize cyberheist disasters. We want your business secure and prepared for hackers before they come. That's why we don't pull any punches when it comes to showing you the fallout from cyberheist and the future of cyber crime prevention.
In Cyberheist's final chapter, a bank learns a little more about the fallout of cyber security and the shortcomings of its owns system. We show you the final fate of a trusted employee, an organization on the brink and an dangerous, outdated cyber security system.
And we show you how the entire issue could have been prevented.
2013 will be the year of cyber self governance. Blue Lance will bring customers the world over the opportunity to take control of their own digital asset management with expanded oversight.
The question is: What can happen if you aren't on the lookout for electronic thieves?
Read on to find out.
Cyberheist: The final conclusion-The Rise of Cyber Self Governance
First National Capital Bank Chief Security Officer Karun Dasgupta, CIO Veronica Smith and HR Director Mike Lam looked at one another uncomfortably before looking at Marie Pierre.Marie Pierre repeated herself. "I believe someone stole 
Mr. Burrough
's
login credentials. Like many companies and
government departments
, one of our employees may have been set up."Karun took a deep breath. "It will take weeks to review our company logs and see if anything is out of place… but we will take a look."
Marie Pierre nodded. "Thank you very much." She rose from her chair, headed to the restroom and washed her face.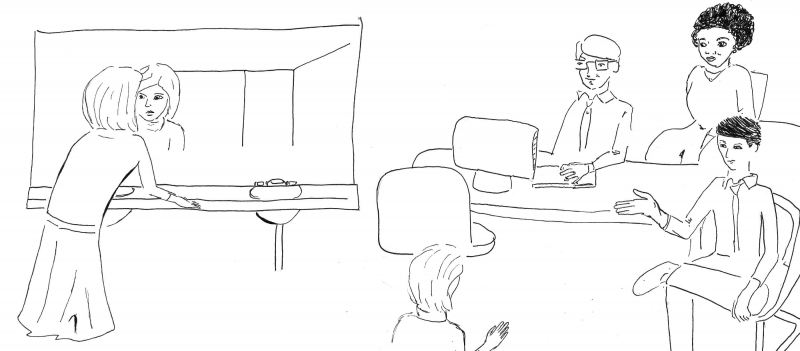 Two weeks later, Marie Pierre received a phone call.It was Karun."Marie Pierre, I have Veronica and Mike here. Do you have a moment?""Yes," she said, then headed down the hall to join them."Marie, we traced the location of the login that led to the
 disappearance of just under $1 million
 from the Parker account. We consolidated the firewall logs containing the IP addresses of incoming traffic, along with the application logs from the banking account management application and the system login information" Karun said.
Karun paused.
"You were right, Marie."
Marie exhaled.