Small and medium businesses will want to attend this week's GHP President's Council luncheon – Cyber Threat: The Impact on Small and Medium Businesses.  The first of more cyber security presentations Houston can expect from Blue Lance in 2013.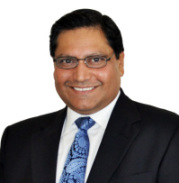 The President's Council is convening on Thursday, May 30, and you are invited. GHP President and CEO Bob Harvey presides over luncheons that convene a small group of executives to discuss those issues critical and relevant to the Houston region.
We are pleased to announce a special presentation by Umesh Verma, CEO, BLUE LANCE, INC., entitled:
Cyber Threat: The Impact on Small and Medium Businesses.
Over the past quarter century, Mr. Verma has built BLUE LANCE into a global provider of oversight solutions that help key stakeholders in organizations confidently fulfill their Cyber Governance responsibilities. Mr. Verma started his software career developing cooling pond algorithms as an Environmental Engineer at Brown & Root. Thereafter, he developed off-shore oil rig operations and control software for Shell Oil before founding BLUE LANCE.
Mr. Verma serves on the boards of the Greater Houston Partnership, Center for Houston's Future, Houston Technology Center, Greater Houston Healthconnect, University of Houston College of Technology, and American Diabetes Association.
Mr. Verma is a Future 500 Upside Award recipient, a recent Ernst & Young Entrepreneur of the Year finalist, and a Houston Technology Center distinguished entrepreneur.
The President's Council is an exclusive member benefit for executives whose GHP Membership investment is equal to or greater than $3,000 per year. The Council provides unique access to respected business leaders that influence your business, your workforce and our community.
Space is limited and available on a first-come, first-served basis. HAVE QUESTIONS?: Contact Andrea Gonzales at agonzales@houston.org or 713-844-3680.